---
in italiano!
---

There is a lot of stuff in your mind. One item, you want it or not, is that which has the tag "Roberto Quaglia". You may have had this item since a long time, or a brief one. Probably, this item hasn't intruded in your mind before entering this page (or sector)of cyberspace. But now it is there, inside your mind, and gets every moment bigger and bigger, while you don't stop reading.

You may like it or not. If you don't like it, the wisest thing to do would be to immediately quit this little portion of cyberspace-quagliaspace. If you don't quit, it means that you like it. You may like it as a masochist, just for having something to disapprove, or you may like it as someone who loves it. In both cases, if you like it, you will keep it somewhere in your mind also in future, and this will make you a fan of Roberto Quaglia, you know it or not.
Since it is better to know what one is a fan of, why don't you accept it, recognizing to be the Roberto Quaglia fan that you already are?


Everybody can be only a fan of him(her)self. So, become an official fan of Roberto Quaglia, in this way automatically becoming a fan of yourself. It's just a state of mind, like everything. So you need to do nothing in particular. Just to develope some sensation in yourself, just to feel alive. Every time you feel alive, you are a fan of yourself.



And this is a pseudo-painting of Roberto Quaglia, when he was old.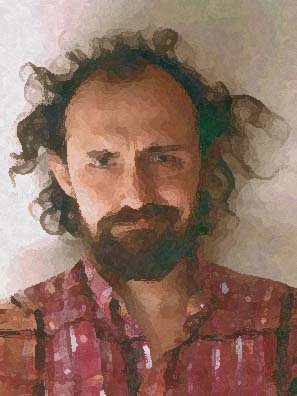 Don't miss to deeply humiliate your homepage exposing the (in)famous original Quaglia Doormat !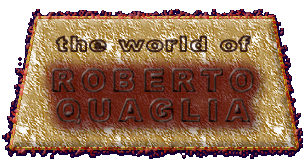 The original Quaglia Doormat is an unique kitsch gadget that you need to own in your hompepage in order to show how real bad taste you've got. Just save it now into your hard disk, and paste it into your homepage, so that it will then really suck!